Welcome to the all new Spookykids.net!
Well, it's not really new seeing as how the Spooky Kids haven't been around for over ten years now. Or seeing as how we've been working on this for almost two years but haven't had anything posted except a splash page. But now we're making an effort to get this page off the ground, so pardon our (angel)dust while work is in progress.
My name is Buying xalatan eye drops, and I have been a Manson fan on the internet since 1995. Back in the early days, there were several crudely-designed web pages (much like this one!) devoted to this great new band called Marilyn Manson. The band had its roots in the Florida club circuit when they were known as The Spooky Kids. Not much was know about the early days at first, but over the years the information has slowly come to light. Unfortunately, many of the old web pages have fallen into oblivion and the old information became harder to come by.
While I was searching for the old Spookykids.com, I found that it had been taken over by domain hijackers and filled with advertising garbage. Spookykids.net was still available, so I registered it and started to compile all the information I could find on the internet. Along the way, I met another hardcore fan called Tamoxifen online kaufen ohne rezept, who managed to hunt down several old flyer & demo tapes and make contact with Daisy, Gidget, and Oliva Newton-Bundy and find out some valuable information from them.
So here we are now, hope you enjoy the ride!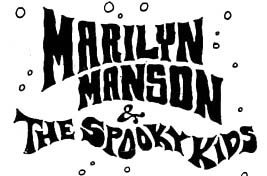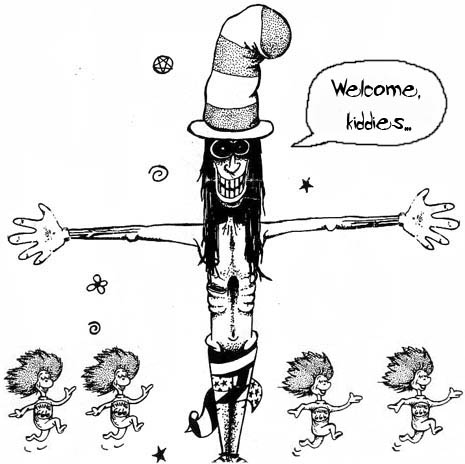 Updates:
July 25-26: Started a Online apotheke cialis erfahrung, because I thought it would be a better format to do these updates, so this is the last update in this format. Added a new color picture to the random main page images. Added Cost of atorvastatin 40 mg scans from Nancy (BCC Classmate) to Articles page.
July 20: Finished updating Buy ketotifen tablets uk, 93, and 94 flyer pages.
July 19: Doing more updates to the Flyers pages. Added some old ones to the 1990 page from the liner to Lunchboxes & Choklit Cows. Also found a treasure trove of high quality flyers at Kobe Watkins' page, and I'm working on incorporating them in with the other flyers, now updated through 1991. Also added a wallpaper to the download page.
July 18: Finished the Someone Sung These Songs For Satan page. Added page for The Demos bootleg CD. Added a few pictures of Quiet Riot and a short review from the show last night. Added link to Luck Media promotional page for Lunchboxes & Choklit Cows on the Articles page. Also upgraded group03.jpg image to hi-res version from Luck Media page.
July 16-17: Probably no more updates this weekend. I'm going to a wedding on Sat and on Sunday I'm going to see Cinderella, Ratt, and Quiet Riot at the county fair for a total hair metal cheese-fest! Rawk on dudez!!!
July 15, 2005: Did a minor update on the details of Dead In Chicago. Started a page for the cassette bootleg set Someone Sung These Songs For Satan. Added a few more flyers thanks to Enemich: 10/18/91, 6/27/91 (second version), a letter from Manson to a religious nut, and some early lyrics to Dope Show and Fundamentally Loathsome. Thanks!
July 14, 2005: I've posted a few Megaupload downloads in a thread at Mansonusa.com. Started a Download page. Changed the text in the hand-drawn menu bar at the left to use the Manson AOE font instead.
July13, 2005: Flyers pages are now all updated. Added pages for White Trash , Demos & Remixes, and Dead In Chicago bootlegs.
July 12, 2005: Added some more pictures I had on a different computer, and some higher resolution copies of others. Started work adding several more flyers. I got most of the way through before I decided to start over with a different larger sized format, starting with 1993. Added a few more source pages to the Links & Thanks page.
July 11, 2005: Totally revamped the pictures page and added several dozen more. Also added a few higher resolution pictures from Lisa LeSeur on P2. Added Rock Power article scans to Articles and Pictures pages.
July 10, 2005: Added pages for Demystifying The Devil and Fear Of A Satanic Planet. Both are works-in-progress and I'll update them again with screen captures and more detailed descriptions after I watch them again.
July 9, 2005: Made some minor tweaks to front page. Added a pages for Birth Of The Anti-Christ DVD, Most Famous Hits and 1st Violation bootleg DVDs.
July 8, 2005: Haven't had much time to work on the page in the last week. Fixed a couple of links on the Discography page. Added a warning about the Word According To Manson multimedia disc being infected with the W95.CIH virus. Also, in comparing versions of SK songs at the Mansonusa.com boards, I posted a few downloads at Megaupload.com:
Strange Same Dogma versions
Cake & Sodomy versions
Mrs. Scabtree Herpes rehersal video
July 1, 2005: Added pages for Spooky Kids Vol.2, From Obscurity 2 Purgatory, Dancing With The Anti-Christ, and Coke and Sodomy. Finished Lunchboxes & Choklit Cows page. Fixed a few samples and lyrics that weren't right.
June 30, 2005: Added pages for Lunchboxes & Choklit Cows, Birth Of The Antichrist, Word According To Manson, and Spooky Kids Live. Added link to 1998 Allstar interview with Scott on Articles page.
June 29, 2005: Added pages for Live And Unreleased Studio Demos 1993, White Trash Vol. 1, Vol. 2, and Vol. 3.
June 28, 2005 - 2nd update: Added Mrs. Scabtree and Funnel Zone discography pages. Added Pictures pages for Mrs. Scabtree and photographs contributed by Lisa LeSeur.
June 28, 2005: Added Broward New Times article and a few others to the articles page. Did more work on More Demos page including transcription to mini cassette recordings and some of the shorter phone messages. Added Satan On Fire page. Added link to Scott's old official bio on the Daisy page and made a small correction to the Sara Lee page. Added Songs Of Golgotha to the links page.
June 27, 2005: Started work on the More Demos, Unreleased Tracks, and Hoaxes page. Added some info and spent hours transcribing the answering machine messages on the B side of Big Black Bus.
June 24, 2005: Added Refrigerator and Portait (Pre-Reznor Mixes) pages. Added the tree and other images to the front page random pictures. I edited the genitals out of a few of them, because I don't want some kids accidentally wandering to the front page and finding a picture of a demon with a giant erection. Demons without erections, however, are perfectly acceptable.
June 23, 2005: Started work on the Articles page. Added the Live As Hell page. Saved some of the flyers at a slightly higher compression ratio (with no noticable loss of quality) to save bandwidth.
June 22, 2005: Linked the main frame set (including this page and side menu) from the front spookykids.net page. Added Family Jams page to discography. Added alternate (or fake?) version of Big Black Bus, as well as 1996 fake version tracklist.
June 21, 2005: Put a rotating picture on the main Spookykids.net page, as well as a disclaimer in case children stumble across this page while searching for "spooky" halloween costumes or something. Added